Wanted. February 2022. Our Club is seeking a second hand zero turn 48 in. cut ride on mower or similar in good condition for maintenance of our Clubhouse grounds. Please email details to BRHCC Secretary or phone 0401 999 492.

For Free. Parts ex Model A Ford. 6V generator. 6V battery 9" x 7" x 71/2" high. 6 v coil. Various 6V light bulbs.
All in good condition. Phone Doug 0427 004 713.

For Sale. 1964 Jaguar S Type 6 cyl. 3.8 l. $20,000. Contact owner by

for details.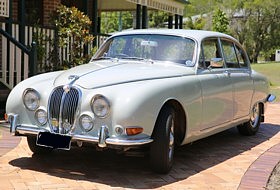 For Sale. Riley RMA, 1951, Engine o/haul 70 miles ago, new clutch, resealed gearbox, starter and generator refurbished, new water pump, paint good. Needs brake drums skimmed, tyres average. Listed for $15,500, will sell to club enthusiast for $14,500. Contact Alan 0404 225 217.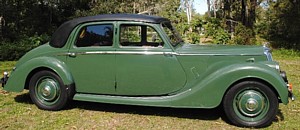 For Sale. 1962 Daimler Dart SP250. In excellent condition and has been restored over the 30+ years by the present owner. Contact Henry 0420 304 805 for details.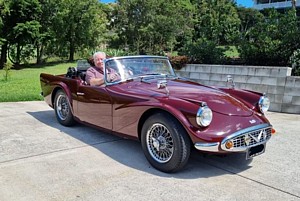 For Sale. A collection of ten colour framed USA vintage cars photo's, each photo is 48cm x 41cm. As new condition. Maybe one of your members would be interested in buying them. $200 for the lot. Thank you. Linda PH 0408 880 194 (Maleny). Photos