Kenilworth Cinema 3rd March. Twenty-seven members turned up for our run to the Kenilworth CinemaWorks of ninety-year-old Kevin Franzi. This man devoted his life to Australian cinematography and his two hour presentation took us through the early days right up to the present, including his own contributions.

Then it was off to the Kenilworth Pub for a good old-fashioned pub lunch. There was much socialising over the meals and it was good to see a number of new faces in the group. A big thanks to Lynne B. for arranging an enjoyable day for our club.

ps - two 'old car problems' on the day: Alan L. had a carby problem in the Spitfire, and the Sprite decided it was time for an oil change at Bellbird Creek bends, the oil cooler hose letting go and emptying the sump in the middle of a corner. Everyone survived the slides, and the fire brigade dealt with the mess.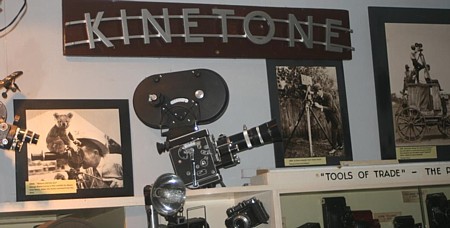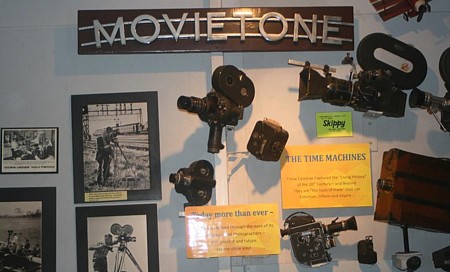 ---

Caloundra S & S. 11th April. Our Club was invited by the Dickey Beach Surf Club to display vehicles at the Caloundra Country Market. Twenty six members provided vehicles which attracted much interest and contributed to a larger than usual crowd at the market day. Members were rewarded with a morning tea voucher.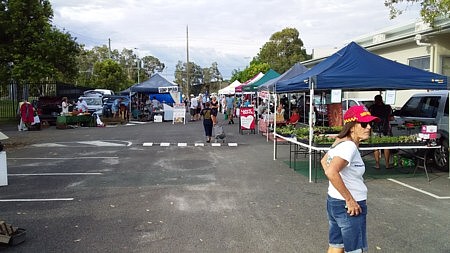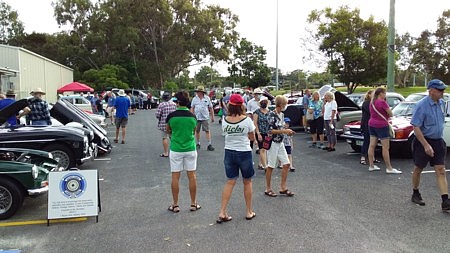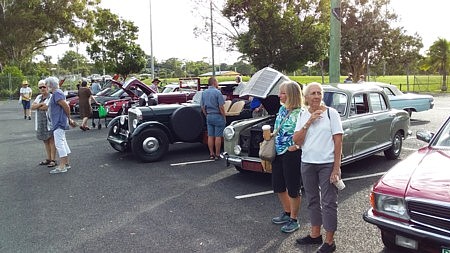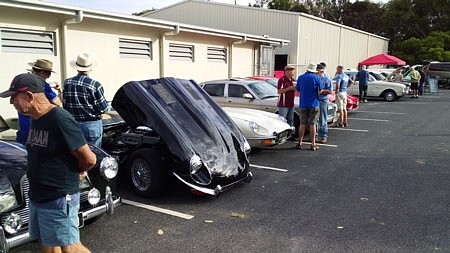 ---

Seniors Day 12th April. Our Club entertained a group of twenty Maleny Senior Citizens for morning tea at the Clubhouse, followed by a tour of the local environs in Club vehicles. This is an annual event and is a pleasure for all involved.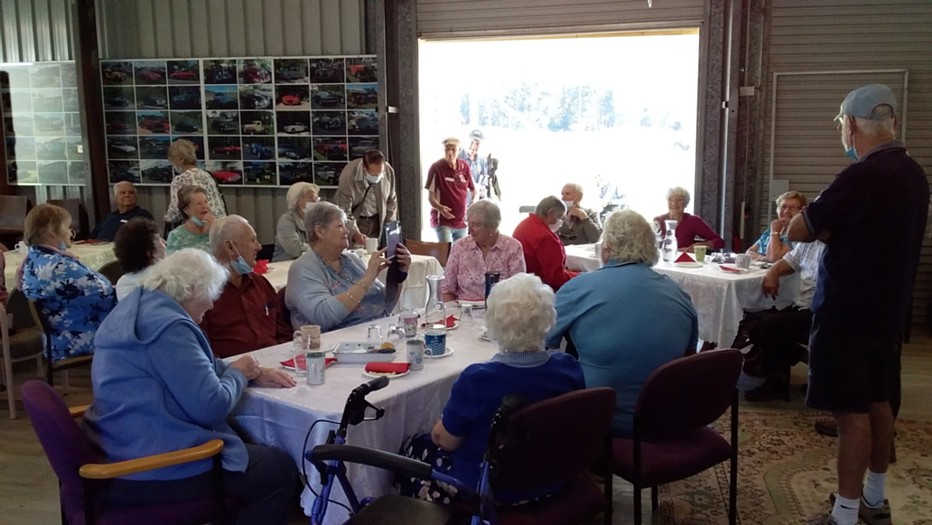 ---